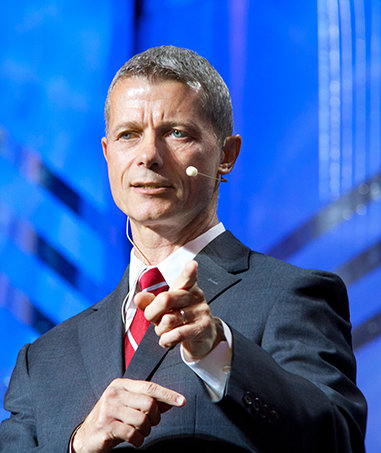 Patrick Valtin moved from Belgium to Clearwater 18 years ago with his wife and family. They fell in love with the area. "This city has great potential. It is the best place to be between October and May," he says.
Valtin has traveled as a management consultant from his home in Clearwater to 37 countries in the last 33 years. He has trained over 150,000 business owners and executives. Valtin's customers and seminar attendees range from startups to multinational corporations such as USPS, Ford Motor Company, GM, BMW and many more.
Valtin has three companies in Clearwater and another in Belgium, the biggest and oldest company of its kind in Europe. He employs 25 people in Belgium and 5 in Clearwater.
"I want to make Clearwater a safe place for people to live and relax. I want to build an environment where people can trust their neighbors and raise their kids," says Valtin. "I have raised my kids in Clearwater, and I know the vital importance of having a safe neighborhood and environment." Valtin also volunteers with Church of Scientology-supported humanitarian campaigns. "I stay busy as a Scientology Volunteer Minister, a freedom fighter for Citizens Commission on Human Rights and I fundraise for these causes," he said.