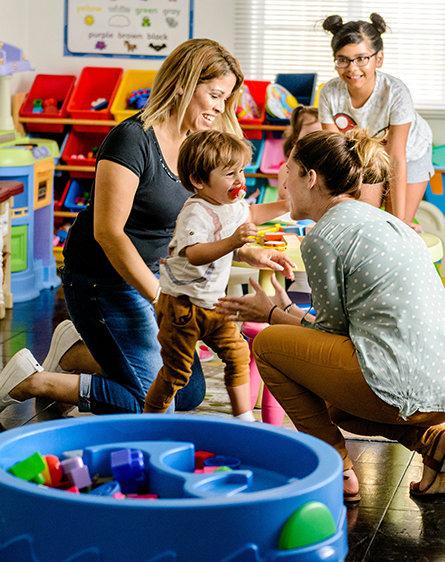 In most families, finding good child care is a struggle. An internet search on the subject nets 207 million hits and covers a wide variety of issues. As a parent, there are many factors to consider—cost, convenience and the quality of care are all important. But even more fundamental is the trust that the parent needs to have in that child-care provider.
Seeking to fill that need is Clearwater day-care owner Erika Zambrano.
"In providing child care, it is my aim that parents won't have to be worried about their child during the day and that the child is happy," says Zambrano.
"I help parents to go to work without having to put attention on their children," says Zambrano. "I want them to be comfortable with me and trust that their child will be safe and have fun while they are in my care."
Zambrano feels that the peace and quiet of Clearwater is good for her, her family and her business. She has lived here for five years and moved to Clearwater to be close to her Church.
"I love kids," Zambrano says. "Scientology helps me with my work. I can communicate with more tolerance and understanding. I was inspired to begin a day-care service because children are the future of our community. I teach them their colors, numbers and ABCs, but I also teach them to be good citizens in our community."