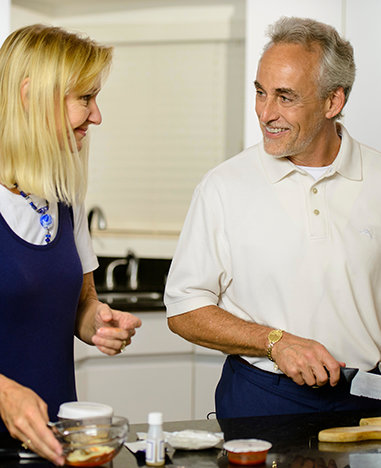 One might call Brett Miller a "Renaissance man."
The former U.S. Army officer and helicopter pilot is president of a professional consulting company and co-founder of Florida Citizens for Social Reform—and a lover of good food. A Clearwater resident for the past 24 years, he is extremely active in both veterans' and community affairs. "I like the diversity here. On the surface it may appear that Clearwater isn't diverse. But if you scratch the surface, it really is," he says.
"There is an international flavor to Clearwater that is evolving. There is also a vibrant entrepreneurial spirit in Clearwater. There are a lot of small startups. If you have the will to launch a business, there is an opportunity for success."
He left his job in Jacksonville in 1995, after he found Scientology, and moved to Clearwater. "I want to uplift the entire community for the betterment of everybody. I want a safe and prosperous environment for everyone.
"By having the opportunity to get different groups to work together, I recognized that I could help these groups and the community to do exactly that," he says of his work with the Tampa Bay Veterans Alliance, Community Veterans Engagement Board and the Veterans Freedom Corps, as well as the Boys & Girls Club, the Home Builders Institute and the Community Learning Center.