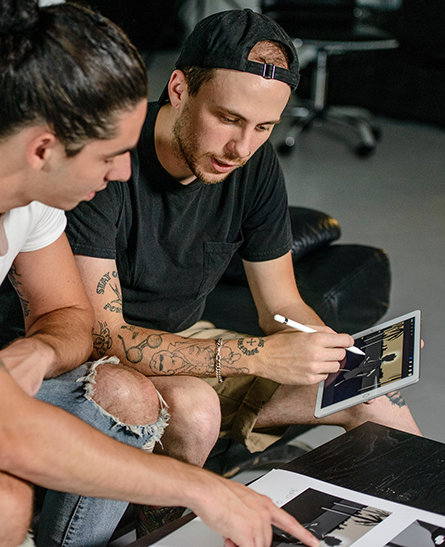 Since he was a kid, he's "always been drawing and doing more than one form of art," says Cameron Miller, creative director and illustrator at Totem Digital Media and Branding in Clearwater, Florida.
Miller says that his inspiration to be an artist and take up graphic design "was always there. I went to one college and I had one major. I never had the desire to do anything else." Graduating from the Ringling College of Art and Design, Miller has lived in Clearwater for 18 years.
After working in the field for 5 years, "I get projects for websites, video, editing and portrait illustration. With graphic design it could be anything. We mainly do educational bits and info graphics for other businesses. For example, we did one on how to do a medical procedure," says Miller.
Miller's goal is to have "a well-educated clientele with a professional image. We want them to feel understood so they will get hired for jobs and get more business."
What he likes the most about Clearwater is "the community. I have way more best friends here compared to anywhere that I've lived. We've all known each other for years."
Outside graphic design, Miller also enjoys helping other communities, volunteering his time with the Scientology Volunteer Ministers to bring relief to those in their time of need.