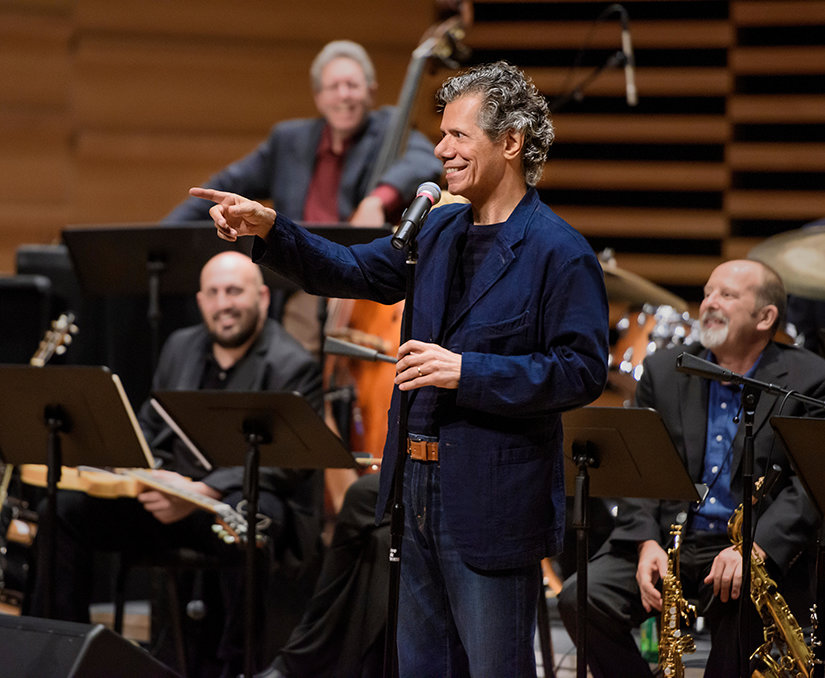 The legendary jazz piano man loves his life in Clearwater.
"Clearwater is a great place to relax and work," says 22-time Grammy Award winner Chick Corea, who has been to fabulous resorts all over the world, from Côte d'Azur to Hawaii. Still, he prefers Clearwater: "My favorite beaches in the entire world are here, and we have great weather (he prefers it hot and humid) and friendly people."
A Scientologist since 1968, Corea moved to Clearwater in 2001 and has never since considered anywhere else his home.
In covering an October 2016 concert in Clearwater, none other than the Tampa Bay Times called Corea a "National Treasure" and "one of the most revered figures in all of jazz."
He is a renowned jazz virtuoso who tours incessantly and is the fourth most nominated artist in the history of the Grammys with 64 nominations and more than 100 albums to his credit and millions of fans around the world. Corea, now at age 78, will not yet allow the dust to settle. He will be performing 19 concerts across the U.S. in a single month.
In addition to using quiet Clearwater as a rest stop between tours, he spends quality time in his studio in downtown Clearwater, both working on his music and helping aspiring artists make their own music. Sometimes for free, other times for a bargain deal, Corea, one of the world's greatest musicians, provides a themed internet experience very close to a one-on-one personal Music Workshop session.
"In music schools, I've come across so many people who have given up the piano or music or art because of being invalidated," says Corea. "I can work with a student and help him out by validating what he does do without telling him what he should think.
"I like to invite local musicians, both student and pro, to my Music Workshops to share ideas and be of what help I can," says Corea. "My intent is to encourage young musicians who are considering a career in music to go for it, showing them what a fulfilling life it can be to bring music and art to the world and make people happy."