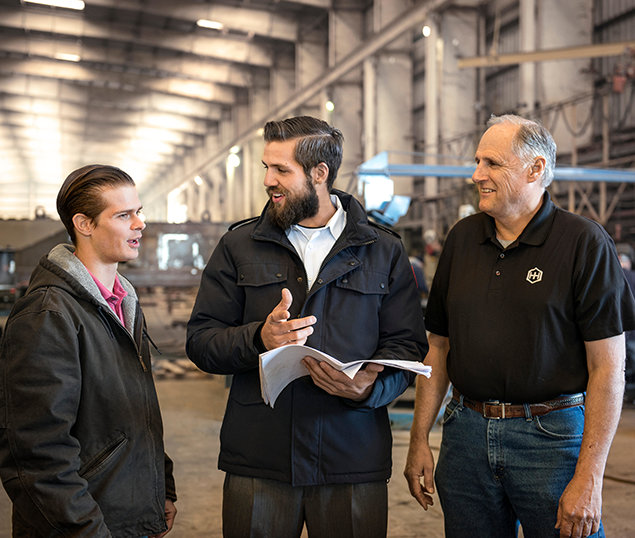 "Everyone who works for me knows that they can contribute to their families, to the community and on the job. No matter who you are, big or small, your help is acceptable to me."
Those words come from 32-year-old Constantin "Conni" Haag (above, center). The strapping German immigrant has lived in Clearwater since he was 6 years old. He is motivated by duty and a burning desire to make things better.
That is why 9 years ago he took on the responsibility of running a steel fabrication company, Hammer Haag Steel, which currently employs 125 people.
"I just want to do whatever I can to make things better." With that spirit, Hammer Haag was honored with one of the Up and Comers awards in 2013 by Tampa Bay Business Journal. At that point, Conni was only three years in the steel fabrication business. But he had a head start managing his father's company since he was 15.
Although Conni had been going in and out of Clearwater since he moved here, he finally stayed when he inherited Hammer Haag.
"Clearwater is my home. It is my base. I have family, friends, my Church and work here. I love the atmosphere, the beauty. Everything I want is here and it is a safe place for me to raise my kids."
Conni's sense of duty extends to the community around him. Despite his busy schedule, when asked to contribute and put up the fencing around a building complex for the homeless, Conni didn't hesitate. Conni does so many volunteer projects like that, he doesn't even remember all the nonprofits he has helped.