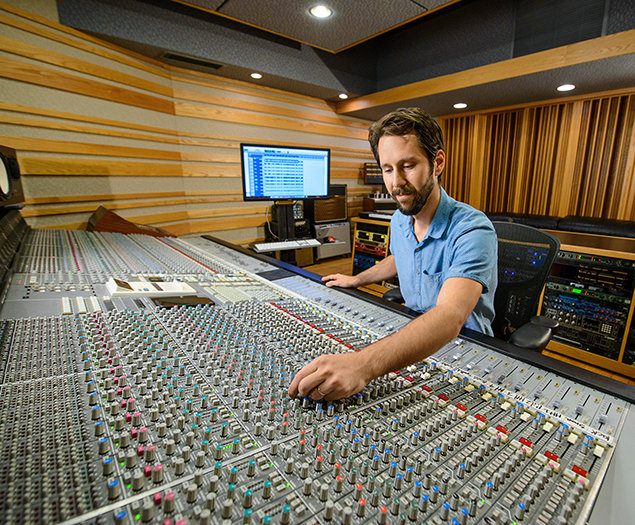 Owner and Chief Engineer of Clearwater's Clear Track Studios, Mike Johnson came to Clearwater so his wife and he could be close to Flag and attain a goal of "creating a safe, world-class studio of the highest technical/musical capability—free from suppression, criminality and insanity," he says.
"I've done this with the tools I've gained from Scientology and a shared persistence with friends and family. We've done the best we are capable of, which was not possible before I became a Scientologist."
He estimates thousands of musical artists, famous and unknown, have flowed through his two studios since they began recording in 2009 and 2010. "I'm working to establish a hub in Tampa Bay where musicians can produce the best form of music recordings in a relaxed environment, which is yet affordable to the up-and-coming artist," says Johnson, a Connecticut native who really likes Clearwater. "It's bright and beautiful, which contributes to a happy environment year-round. Music recording in itself is an art form that needs to be passed down, and we are here to do that. We have multiple instructors with great experience who teach students the same way we teach our hired engineers. With our training, one can be on their way to mastering the art of sound recording in any environment, ranging from a home studio to any industry-standard real studio.
"I've dedicated my life to maximizing my abilities so that I can share them and inspire countless others via my studio. I'm grateful for the tools I've gained from Scientology, which helped me spiritually during my battle with cancer and has brought a greater level of stability, knowledge and confidence which I absolutely did not have prior.
"As a teenager, I was lost and feared the world I was born into. Now in my 30s, I'm living my dream and am proud to be the best person I can be and hope to inspire many others!"