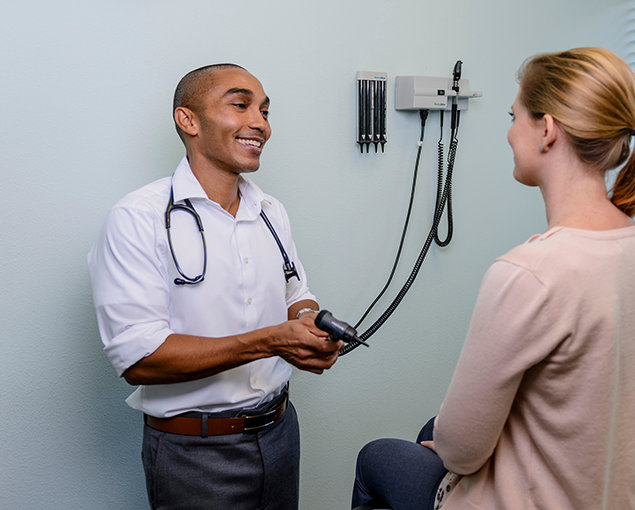 Clearwater's Dr. Richard P. Wallace was born 46 years ago in Kingston, Jamaica, graduated with honors in 2000 from Meharry Medical College School of Medicine in Nashville, came to Clearwater for his residency, then spent eight years working in Tampa, returning to Clearwater ("for Flag," he says), where he plans to stay.
"You know, for me it feels like home. Something happened when I came back to Clearwater in 2012. I walked around. And it felt right. I like the beaches, hotels, seafood," says Dr. Wallace, who owns and runs Bayside Urgent Care Center, Inc., near downtown Clearwater. "The vibe was attractive to me. For me, it was, 'This works. This is going to be my spot for the rest of my life.'"
Dr. Wallace's center has 25 employees and is affiliated with Mease Dunedin, Morton Plant Hospital and Morton Plant Mease Healthcare Countryside. He cooperates with many other specialists and doctors in his work.
"I want to give complete care to my patients. I want to make sure that my patients are happy with the care they received," he says, proudly. "I have been to places where I didn't like the way the patients were treated. I don't want my patients treated that way."
Beyond medicine, Dr. Wallace is a member of the Clearwater and Dunedin Chambers, he also supports both USF and his alma mater, and like his parents, donates to underprivileged children: "I bring college students in to shadow me and see how I run the clinic.
"As a kid, we always had sports. That was when I learned the importance of sportsmanship. So I try to instill that when I do talks or work with students. I also try to support those activities that do the same. That is my way of giving back. I coached soccer a few years ago and I want to get back into doing that."
Few can match Dr. Wallace's enthusiasm for his home city: "I love Clearwater. I want it to thrive. I want to encourage more businesses to come to the city and bring the energy and life that cities bring. I see a city with a lot of potential. So I want to do my part to develop that."