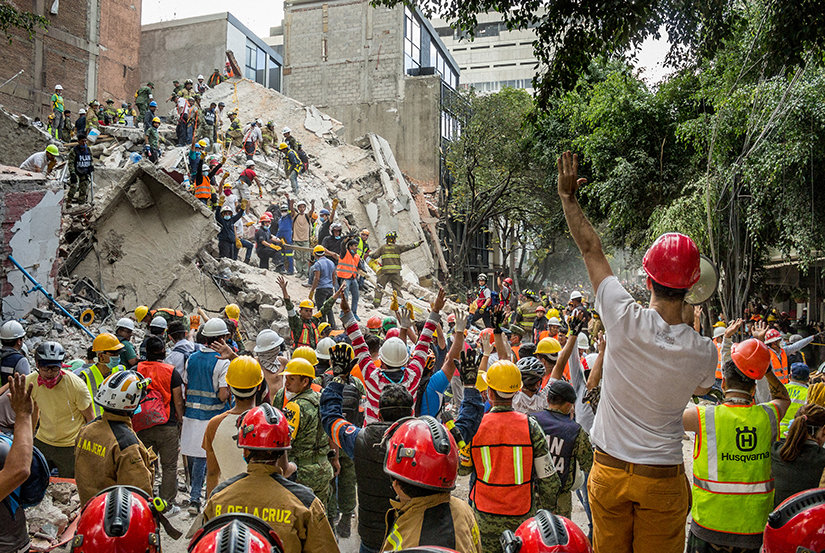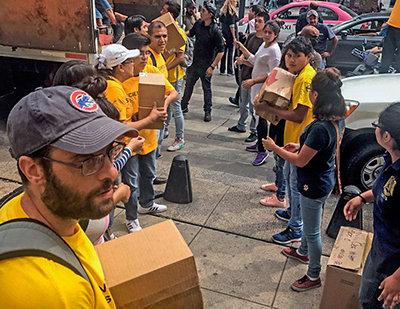 Incredibly, just two hours after government loudspeakers throughout Mexico City blared out an earthquake safety drill—part of a ceremony commemorating the 10,000 victims of the September 19, 1985, Mexico City earthquake, the ground in and around the Mexican capital began shaking. Exactly 32 years after the infamous 1985 quake, a 7.1-magnitude underground eruption struck near the Greater Mexico City area; in less than 20 seconds, over 40 buildings collapsed, 370 people were killed (228 in Mexico City) and over 6,000 were injured. While the size, fury, death and damage were huge, earthquakes are nothing new to Mexico, one of the world's most earthquake-prone regions. It sits atop intersecting tectonic plates—a seismic cocktail creating an average of 40 earthquakes a day countrywide; in fact, an earthquake 12 days earlier, 400 miles away, killed 100.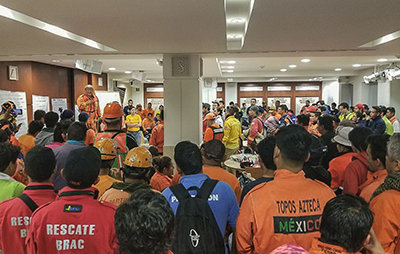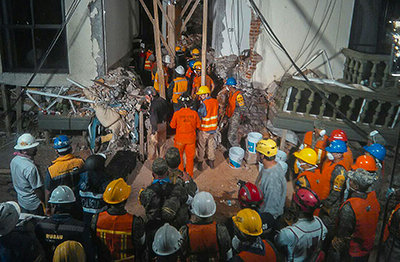 Los Topos have partnered with the VMs at major disaster sites since the 2010 Haiti earthquake, including the Japan earthquake and tsunami in 2011, the Nepal earthquake in 2015 and numerous others between. The two groups were among the first responders when this—now called the Central Mexico Earthquake—hit. The Church of Scientology Mexico was immediately established as the main Earthquake Response Headquarters. Working around the clock, the teams immediately pulled 26 people from the wreckage of the Enrique C. Rébsamen school. Soon the Church became the base for all search-and-rescue personnel from EMTs to police, firefighters and military personnel.
Over 1,000 VMs served there and at 90 other sites across the countryside. One fleet of VM motorbike riders formed to ferry search-and-rescue teams back and forth between sites. A constant flow of donations—from shovels and picks to water and baby care products (more than 55 tons in the first month alone)—poured into the Church for organization and distribution by VMs to rescue workers and those in need.