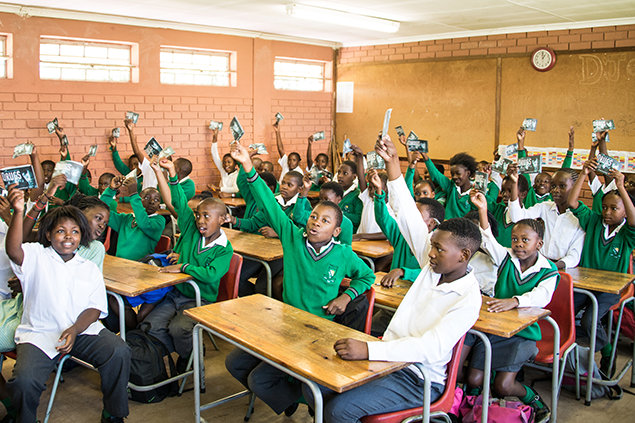 South Africans have the unfortunate reputation of living in one of the top 10 countries for narcotic and alcohol abuse in the world. According to national health studies, an estimated 15 percent of South Africans face drug-abuse issues, and the age at which drug dependency often starts is as low as 12 years old.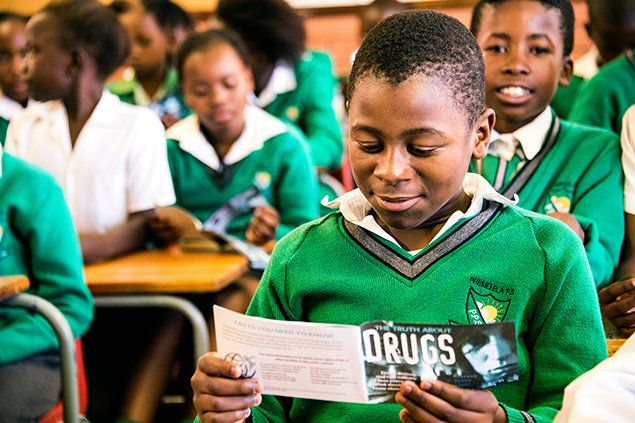 Carmen Margro once was among those abusing drugs. She became addicted to crack cocaine, and it took six months of dependency before she decided to get help.
"I went into a rehabilitation center for about 14 days, relapsed three times," Carmen told Freedom.
"And then I started realizing that it didn't just start by using drugs—and this was only by reading through The Truth About Drugs and the Drug-Free World (DFW) material—the problem started way before then. It started when I was diagnosed with depression and I was given antidepressants. I was given sleeping tablets. I was given pain tablets. I was in and out of the hospital with different operations and it was an ongoing thing."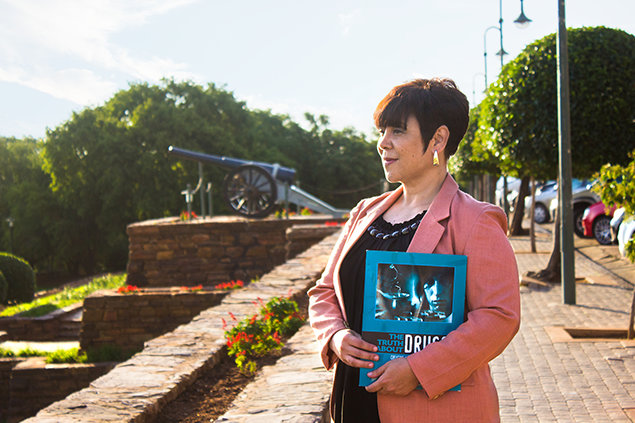 When Carmen became drug-free, she set out on a mission that culminated in her work as CEO and founder of Leading African Women and Hope Online. Her journey began with a "call to action" invitation to train 3,000 volunteers in South Africa to address drug issues. The Johannesburg native then launched training for volunteers, and arranged for the Drug-Free World South Africa team to march in Eldorado Park in Soweto to distribute anti-drug information.
By March 2015, Carmen had formed her own Drug-Free World group and set out on a provincial campaign. One month later, she became executive director of Drug-Free World South Africa, which held 45 events in one day using the South African subchapters for the International Day Against Drug Abuse and Illicit Trafficking.
"You have to be defiant and tell yourself that this is what I need to do—the same way that you went out looking for that drug every day. Because right now, you're fighting for your life."
Carmen Margro, Drug-Free World South Africa
Carmen's dedication led her to realize the best way to leave the drug culture behind is by "going out there and helping people—telling people, giving my time."
DFW South Africa has expanded to 40 chapters nationwide. The regional departments of education in three of South Africa's provinces today use Drug-Free World materials in all of their schools. Recently, South Africa's National Department of Education for Basic Education sent a letter to Drug-Free World South Africa allowing the schools in all nine of South Africa's provinces to implement the Truth About Drugs program.
"For addicts out there who really feel like there is no hope, look at me today," Carmen said. "I'm one example that it's not easy. It's a fight. You have to wake up every day. You have to be defiant and tell yourself that this is what I need to do—the same way that you went out looking for that drug every day. Because right now, you're fighting for your life. Nobody else can do it for you. You have to do it yourself."
Watch her story on the Scientology Network and on demand at Scientology.tv